EFFAS Summer School 2023 (ESS) – Lisbon
EFFAS Summer School 2023 (ESS) – Lisbon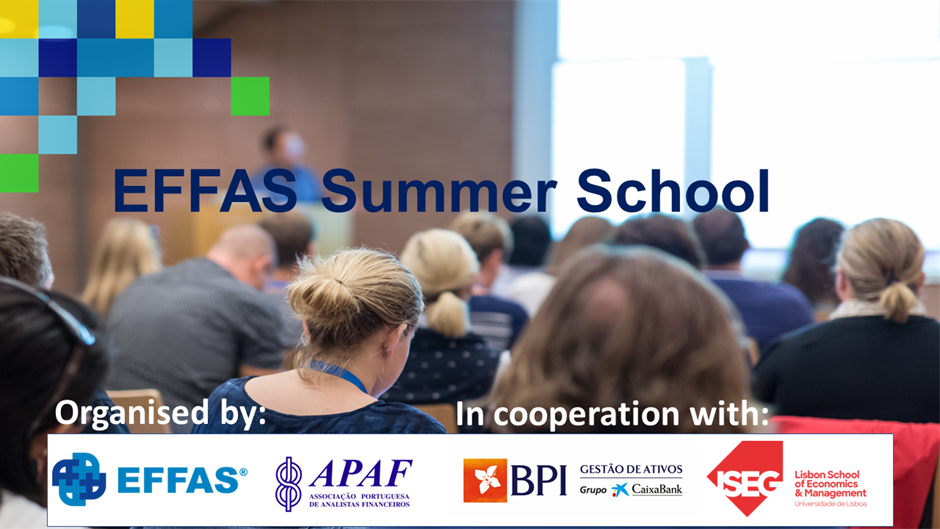 The EFFAS Summer School is back for its 13th Edition on 6-7 July 2023 in Lisbon
Which of this year´s topics interest you?
The macro-environment and ESG or why are equity capital markets so important for Europe? European Capital Markets Union or corporate reporting and ESMA's role in European Capital Market regulation?
Or what about the importance of the insurance sector in European equity and credit markets or an asset management round table looking at where we go from here?
ESG, GRI, ISSB, EFRAG how will these acronyms affect the future development of corporate sustainability reporting not to mention CSRD? How do corporates handle the challenge?
Or how about SMEs? We look at data on SME equity and credit markets in Europe and what might be going wrong? What about SME best practice with the Italian PIR Programme or in the Nordic Countries, or how to develop European SME Capital Markets?
Full programme available here soon.
Early bird discount available. Register here now!